1
« on: June 26, 2021, 02:24:32 AM »
I've got amongst some stuff a Jawa battery box.
Looks like plunger frame era, early 1950s, bit crusty ?
Its got an electrical gizmo on top that could be a zener diode maybe ?
Labelled as USMERNOVAC JAWA 6V 1.5A
Anyone shed any light on this ?
9w doesn't seem like much to do anything useful with ?
Unless its quite a low output electrics all around !
There is a bit online on this - but its all in czech !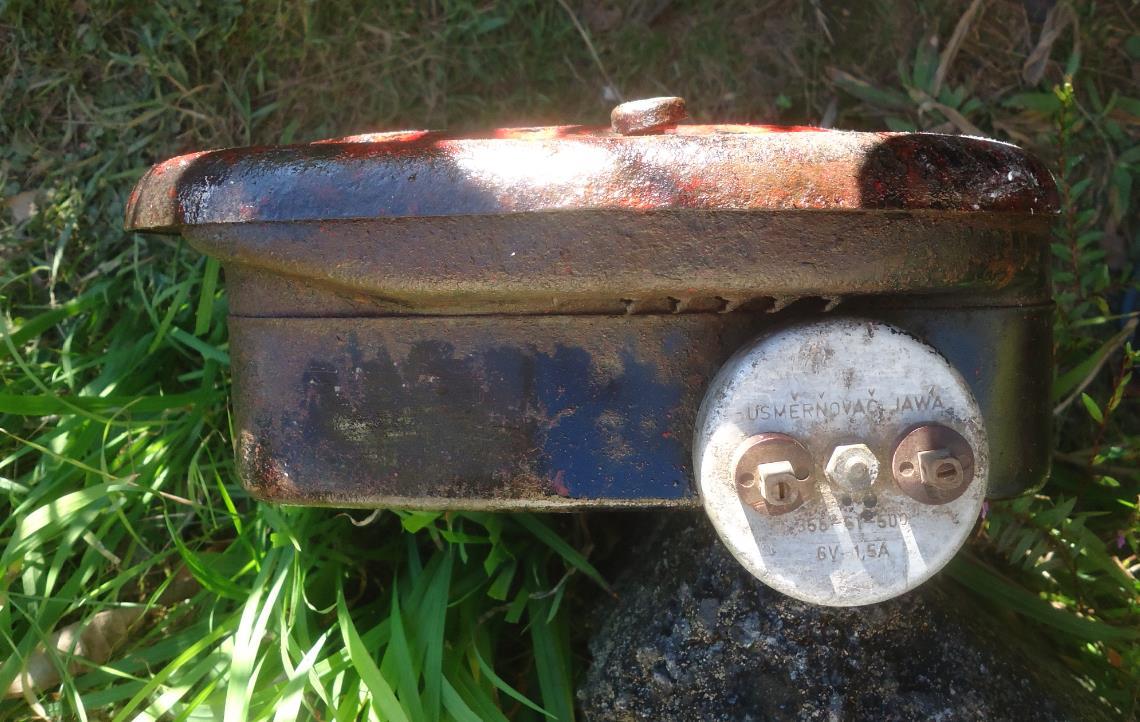 https://i.postimg.cc/MZf8TsF9/Jawa-batterybox.jpg